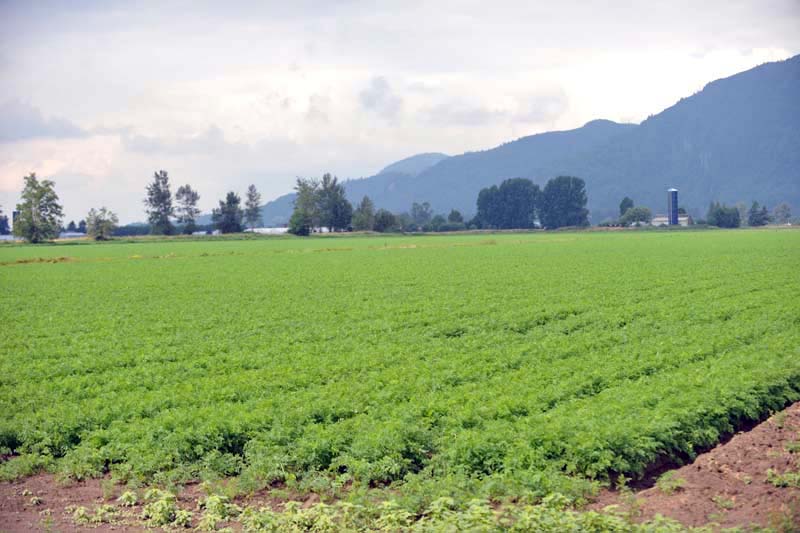 In past posts you may have followed our research project with the BC Association of Farmers' Markets to develop a Farmers' Market Impact Toolkit.This toolkit was piloted with 9 farmers markets in the summer of 2012 in British Columbia (Canada) and a final version of the toolkit is posted here on our website.
Here are just some of the insights into the important value of farmers' markets in local communities based on the six markets that completed surveys with their stakeholders. This represents 117 customers, 84 vendors, 5 market managers and 18 external stakeholders.
While these data are not  a statistically validated sample that can be used to extrapolate findings to farmers' markets generally,  they do provide a glimpse of the dynamics and value at play in the growing farmers' market movement.  
Farmers markets provide market development opportunities to a huge number of producers. The six pilot markets alone provide opportunities to 507 registered vendors, according to the market managers surveyed.  While the majority of vendors provide farm products and fresh food (182), there are almost as many selling processed food (151).
Through surveys, markets received information from 84 vendors about the importance of various income sources. Two thirds of these vendors ranked farmers markets in their top 3 most important sales channels.
The data collected by the markets provide some insight into the limits to growth. On average only 23% of vendors (of the 18 who provided income data) wanted to produce more. 
The toolkit complemented a study that same summer of how farmers markets impact the local economy by Dr. David Connell at the  University of Northern British Columbia. His study estimated the economic impact of farmers markets across the province to be over $170 million, including $113 million in direct sales.

[1]

 The economic impact has increased by 147% relative to 2006.
Comox Valley Farmers' Market received data from 11 farm vendors that described both sales income and land use.  Based on this limited data set, we calculated that on average, each dollar spent at the Comox market supports 3.75 m2 of local agricultural land.  For these 11 farm vendors, this accounts for 500 acres in 2013. (The total for the market would be much higher since they reported 62 registered vendors that sell farm fresh food).
While important, buying or consuming organic and sustainably produced food was not as important as buying locally, according to surveys of what customers value in purchased food.  
From the toolkit pilots, we learned that farmers' markets are a fixture in the community and strongly support community connections.  This is pretty important when you consider that our community connections, particularly in urban areas, show signs of weakness. A 2012 report by the Vancouver Foundation found that residents of Metro Vancouver do not connect with neighbours beyond learning their names and that many people are retreating from community life.

[2]

  Almost all of the 117 customers surveyed by the markets (97%) reported that they spend some, half, most, or all of their time talking to vendors, friends, and other acquaintances.  The pilot data also suggest that markets appear to attract customers representing a range of ages and income levels.
Most customers are loyal and visit the market often, frequently or regularly (77%), and had been returning year after year – the majority had been shopping there for more than 3 years. 
The toolkit includes many measures that provide insight into the operations and development of the market.  Core management issues include financial sustainability, managing growth sustainably, and successfully matching demand with an adequate volume and range of products. A selection of measures is shown below and reflects data from 5 markets:
| | |
| --- | --- |
| Measure | Average of responses |
| Vendor turnover rate | 10% |
| Vendor growth rate | 14% |
| Proportion of regular vendors | 47% |
| Average customer spend |  $ 37.79 |
| Product reliability* | 76% |
| Revenue from operations | 84% |
                *Customers who agree or strongly agree with the statement 'I can reliably find what I am looking for'.
For more see the project reports under our website's DV Project Tab (or just click here!)
P.S. What we didn't capture is the well being that comes from eating this pie!
Go to your local farmers' market for some good eating!!!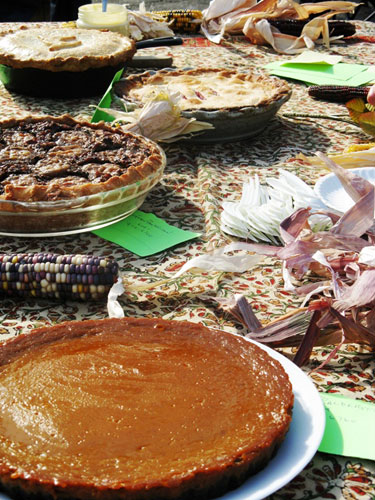 ---
[1] David J. Connell, Economic and Social Benefits Assessment of Farmers' Markets: Provincial Report, British Columbia, Canada (Prince George, B.C.: School of Environmental Planning, University of Northern British Columbia / Vancouver, B.C.: BC Association of Farmers' Markets, 2012): 2.
[2] Vancouver Foundation, Connections and Engagement: A Survey of Metro Vancouver, Vancouver, B.C.: Vancouver Foundation, 2012.