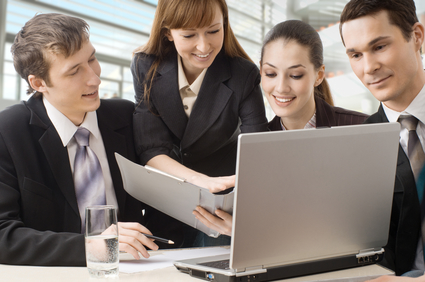 The glossy photos of software solutions are very appealing: a person smiling and relaxed while working at a computer (and not looking like they are on the verge of throwing it against a wall); screenshots that show colourful graphics and easy to read data.   

If you are caught in a slow motion nightmare of implementing a new software system like a Customer Relationship Management (or other database) that is not going according to plan you are not alone.  According to many industry analysts, a huge number of CRM projects fall short.  Some even estimate more than half fail. 

In both businesses and non-profits (and everything in between), CRMs are a mix of policies, processes and strategies used by organizations to manage contacts and track their interactions with their stakeholders, including customers, suppliers, volunteers, employees, funders, donors, clients and others.  Keeping these contacts organized can be a challenge, especially as organizations grow in size, so many seek to develop more formal systems for tracking this information using CRMs.  

A few years into the Demonstrating Value Initiative, I often heard of challenges people faced in selecting and implementing CRM software systems. So we decided to create a short guide that presents some of the challenges and solutions faced when deciding to implement a new system.  I also drew on my past work experience in orchestrating a major 'data-migration' project from a mix of spreadsheets and databases to a custom program a number of years ago.

The guide looks at key decision factors, such as choosing a web-based or In-house system, and how to ideally select a CRM system and avoid failure.  While we do profile a few systems to give peopel a sense of what is out there, our aim is not to endorse specific software solutions. 

We will be updating this guide soon, so if you do see some ways to improve this guide, or would like to share your own experience in implementing systems, please contact me through the contact form.
You can access the guide here!