Since Demonstrating Value was launched, many community-based organizations have developed performance snapshots. The examples on our website have not kept up!   I've recently added four new ones that show snapshots for organizations working in different impact areas including environmental, local food and health. Click on any of the images below to see the snapshots in more detail.
Squamish Rebuild
This snapshot shows how Squamish Rebuild, a not-for-profit social enterprise in Squamish, B.C. diverts reusable construction 'waste' from the landfill and provides community members with good quality, affordable building supplies.This Performance Snapshot is designed in MS Excel which was saved to a PDF file.   They developed 2 versions - one which is directed to their board and includes detailed financial and business performance data, and another which is directed to the public (the one shown here).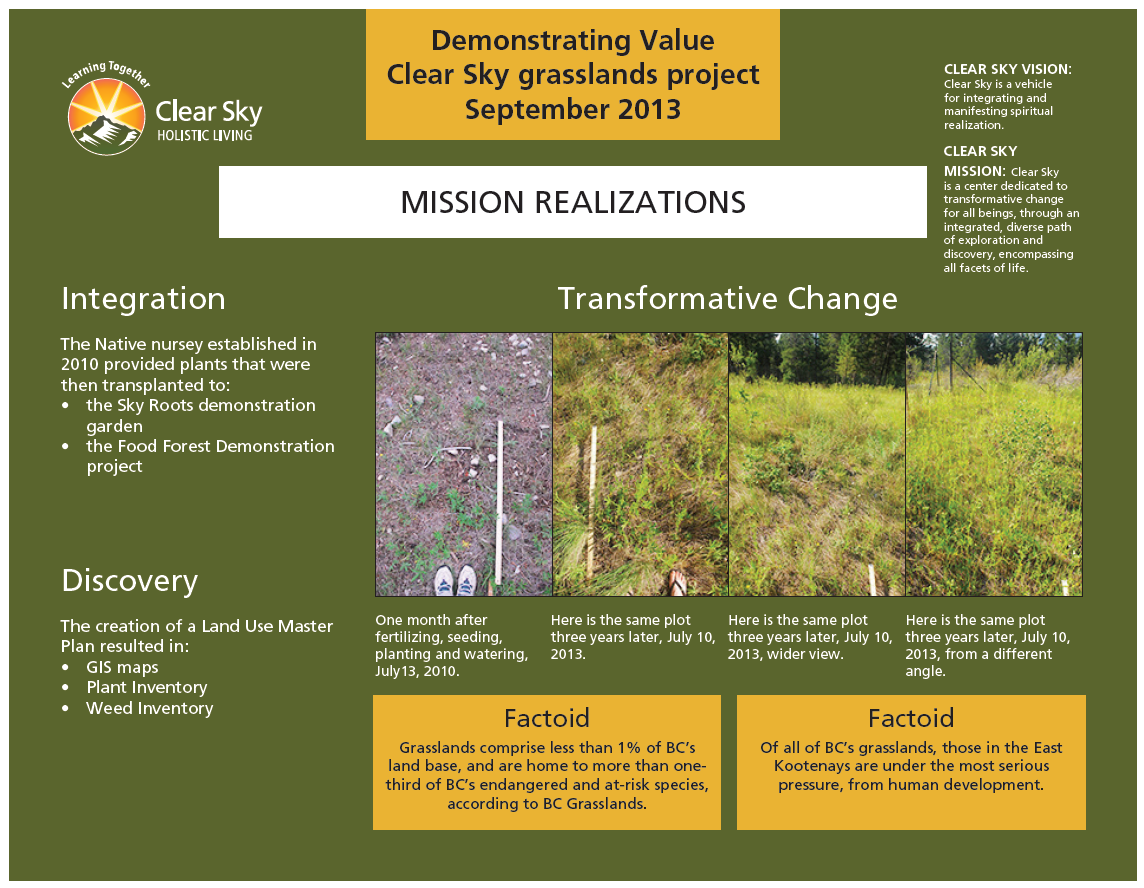 Grassland Restoration Project,  Clear Sky Retreat Centre
This snapshot shows how a grassland restoration project has transformed a plot of land, and how the project has benefited Clear Sky as an organization. Clear Sky is a 310 acre meditation and study center in the Canadian Rockies. This snapshot was developed in MS Word and was saved as a PDF file.  It was developed to show the value of the restoration project to interested audiences. 

Health Program Coverage Model
This interactive snapshot relates how many patients are currently connected to a bleeding disorders clinic relative to actual need (based on the incidence of bleeding disorders in the population).  Adjust the lever to broaden the coverage and see how many additional staff resources would be required.  Additional pages provide more information about the potential location of clinics as well as need vs. coverage of specific types of bleeding disorders.
Comox Valley Farmers' Market
This snapshot provides an overview of who sells at, and attends the Comox Valley farmers' market, and the value they receive from doing so.  It was developed as one of the pilots in the Farmers Market Impact Toolkit.  This toolkit provides survey and data analysis tools as well as snapshot templates. The Snapshot is developed in MS Word and saved as a PDF File.