Demonstrating Value Blog
October 4, 2011
Expansion into Canada allows non-profits to harness the potential of mapping and satellite technology to visualize their cause.
 
Born out of an act of environmental advocacy, the Google Earth Outreach program is enhancing the work of non-profit organizations around the world by providing access to technology to map out their activities and impact.  And now, Canada can take part!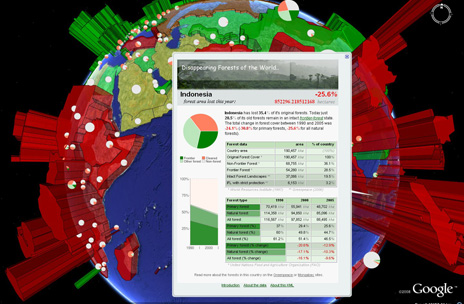 Over the past seven years, Google Earth Outreach has provided a tool that enables community groups to tell their stories with free access to mapping and satellite technology. Any registered charity can have access to the technology, which essentially gives non-profits and community organizations "…the...
September 29, 2011
When you hear the word "impact", what comes to mind? While your first thoughts may include that kickboxing class you just joined, it is it is also true that the term "impact" is often used loosely to encompass any type of reporting about the social or environmental mission of an organization. In the world of evaluation, this word has a much 'tighter' meaning:  Impact is the tracking of long-term outcomes, controlling for external influences, or using randomized control trials to prove that the outcomes are attributable to a particular organization's efforts.


What does this mean in practice?  Consider the following example which may seem straight forward, but is more challenging when you get down to the details.

Hypothetical measurement need:   A business wants to measure the impact on greenhouse gas emissions of providing discounted solar roof panels.

A Simple Solution?  Greenhouse gas emissions...
September 28, 2011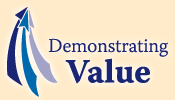 Welcome to the Demonstrating Value blog, where the DV team shares tools, resources and information that will assist community-based organizations plan, manage and communicate the value of their work.
 
This blog complements the Demonstrating Value website, where you can find detailed information on Demonstrating Value tools and expertise. Blog posts will be published regularly, as new issues, ideas, tools and updates emerge. We invite you to join the community, comment on any of our blog posts and participate in the Demonstrating Value dialogue!
 
Pages