Demonstrating Value offers simple management solutions that enable you to use information and data more effectively to run your organization, plan for the future and show your value to the community. Demonstrating Value combines performance monitoring with social impact evaluation in a compact and powerful communication tool.
The Spring 2014 Newsletter is Out!
View it here to read the latest from DV.  Subscribe now stay up-to-date with Demonstrating Value. (Use the form to the left)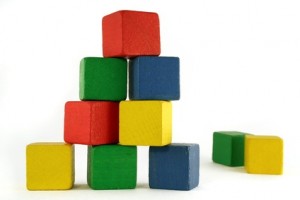 In the world of social finance and philanthropy  we are focused on unlocking the key to 'measuring impact'.  Should we actually be more focused on 'measuring value'?  You may guess from our name that we are a little biased to the latter!
Of course we do want to understand impact, but I think it would also help us to adopt more of a value focus.  'Value' is, according to the Oxford Dictionary, "the regard that something is held to deserve; the importance, worth, or usefulness of something."  It inherently incompasses impact, but means much more.  If the organization you worked for, or that you invested in, were to dissapear tomorrow, what would be missed?  It's value is not only it's social and/or environmental impact but what what it means to the people that work there, its financial value, the value of its...
---
Since Demonstrating Value was launched, many community-based organizations have developed performance snapshots. The examples on our website have not kept up!   I've recently added four new ones that show snapshots for organizations working in different impact areas including environmental, local food and health. Click on any of the images below to see the snapshots in more detail.
...
---
Social change leaders hit the ground running: challenges come up, forks in the road present themselves, and their business models constantly evolve.   Ideally, they have some good data on hand that can help with tough decisions, and that provide insights about social, environmental and financial bottom lines. 
Social innovation, by its very definition, involves finding new, and more effective approaches to addressing the complex social and environmental problems of our times.  We need to collectively learn from what is happening so that we can scale these efforts.  Impact measurement is seen as a critical need to developing the sector and building new financial support.  Yet, if nascent impact measurement methods are imposed on organizations pre-maturely, we may actually be limiting growth. 
The problem with many impact measurement efforts is that organizations get stuck tracking easy-to-measure indicators that aren't fundamentally important to the...
---